Outstanding Training Facilities
Our variety of training locations is a differentiator from other Family Medicine Residency programs.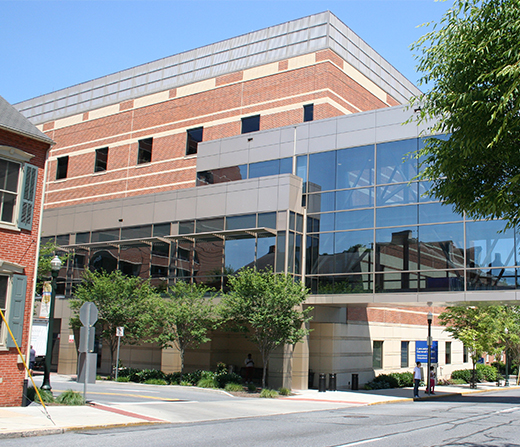 Family Medicine Downtown In the Downtown Pavilion
540 N Duke St, Lancaster, PA 17602
Located across the street from Lancaster General Hospital is Family Medicine Downtown, the family medicine practice associated with our residency program .
With more than 50 practicing physicians and 36,000 patient visits per year, this beautiful facility makes an excellent training ground for our residents. Primary care is structured in three different pods wherein clinicians, nurses, and staff work as teams and get to know our patients and their needs.
Family Medicine Downtown is a NCQA certified Level III Patient Centered Medical Home.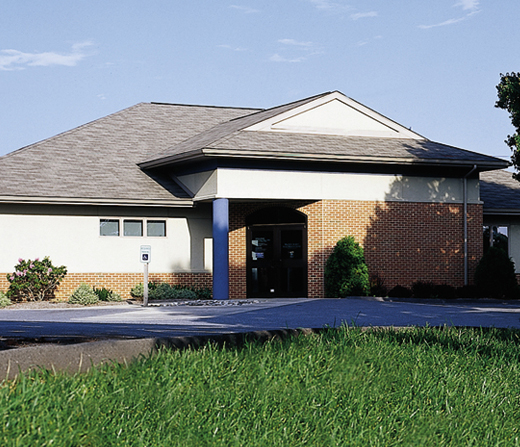 Walter L. Aument Family Health Center In Rural Lancaster County
317 Chestnut Street, Quarryville, PA 17566
Located in southern Lancaster County in the town of Quarryville (20-30 minutes from Lancaster General Hospital), the Walter L. Aument Family Health Center is a vital part of the community's life and is a model family practice center.
The practice is part of Penn Medicine Lancaster General Health and is staffed by residents and faculty. Preceptors here include several community family physicians, including many graduates of our program.
During the second and third years of residency, we spend much of our time at "the Q" as it is affectionately known. As a fully functional clinic, the Q has a near full time x-ray and general laboratory. We also have a three-bed emergency room, a treadmill stress facility, colposcopy, and casting facilities. Almost all of our hands-on didactic teaching (casting, suturing, and nasolaryngoscopy) are practiced with both our faculty and community specialists.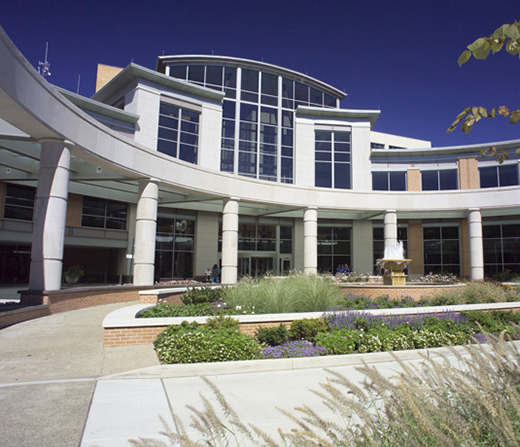 Lancaster General Hospital Ranked #4 in PA by U.S. News & World Report
555 N. Duke St., Lancaster, PA 17602
Penn Medicine Lancaster General Health is a not-for-profit health system with a comprehensive network of care, including more than 300 primary-care and specialty physicians; outpatient and Urgent Care services; and four hospitals with a total of 786 licensed beds: Lancaster General Hospital, Women & Babies Hospital, Lancaster Rehabilitation Hospital, and Lancaster Behavioral Health Hospital.
Lancaster General Hospital is consistently ranked among the top hospitals in Pennsylvania by U.S. News & World Report and numerous services are recognized nationally.
Our membership in Penn Medicine brings together the strengths of a world-renowned, not-for-profit academic medical center and a nationally recognized, not-for-profit community health care system.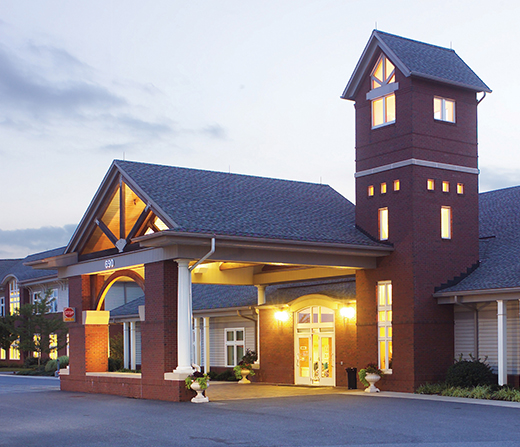 Women & Babies Hospital Nationally Recognized for Maternity Care
690 Good Drive, Lancaster, PA 17601
Women & Babies Hospital is recognized among U.S. New & World Report's Best Hospitals for Maternity Care. It is a family-centered hospital and, unlike any hospital in the region, focuses completely on the healthcare needs of women. Maternity services include a labor and delivery unit, couplet care, nurseries and the county's first Level IIIB neonatal intensive care unit.
In addition, the hospital is comprised of several pavilions that allow women to visit their physician, see a specialist, get a lab test or undergo both inpatient or outpatient surgery, all under one roof. On-site services include outpatient diagnostic and laboratory testing, day surgery and inpatient surgery, including a dedicated da Vinci® robotic surgery program, specialty clinics, and physical therapy services specific to women.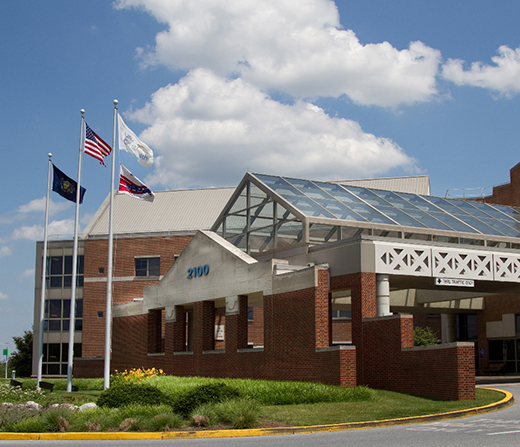 Suburban Pavilion A Large Outpatient Facility
2100 Harrisburg Pike, Lancaster, PA 17601
The Lancaster General Health Suburban Pavilion is a medical facility offering an extensive variety of outpatient services and primary and specialty physician practices.
Services include diagnostic imaging, lab tests and comprehensive physical medicine and rehabilitation offering occupational, speech and physical therapy.